Miami Graphic Design Services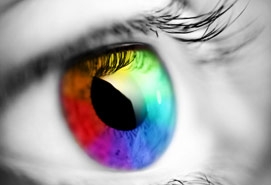 The right brand identity design can be one of the company's strongest marketing tools.
A brand identity design, like a logo, is a tangible concept that gives the company a visual identity.
Express the key message of a company.
Right combination of graphic image and focused message.
UnlimitedWebDesigns.com specialise in high quality, rapid turn-around, Miami graphic and logo design. 
From logo design for your start-up business, additional design collateral for an established company, to the corporate design and re-branding of your SME, our designers can help.
UnlimitedWebDesigns.com runs a graphic design studio, based in Miami, Florida - well placed to provide cutting edge graphic and logo design solutions, to both an USA and International based clientele. 
UnlimitedWebDesigns.com are professional, efficient and reliable, with a diverse and contemporary graphic and logo design portfolio.
LOGO DESIGN / BRAND IDENTITY
A brand identity design is the visual element that represents how a company wants to be seen. A company's brand identity can be represented in terms of design through a unique logo, or signage, and is then often integrated throughout all the elements of a company's materials such as business cards, stationary, packaging, media advertising, promotions, and more. Brand identity design is also what helps consumers remember the company, and often what brings them back.
WEB BANNER DESIGN
Miami graphic design: Web banners for advertising your web business need to drive web traffic to your web site. We can custom design any type of web banner advertisement, from static banners, to animated banners, and flash banners, No matter what your current web advertisement need might be, we can create a great web banner for you.
Increasing awareness of your brand because people see your banner.
Getting people to click on your banner, come to your site, and respond how you want them to.
Every website needs unique banner able to promote one's own business by attracting targeted audience and driving traffic to the website.
MIAMI WEBSITES DESIGN
The web design make the difference, our designs clearly identify your business and describe your products and the services you offer. You only have a few moments to grab the attention of your visitor and get your point across. our sites are building in response to your needs, we are clear about you want.
We understand that creating a beautiful web site does you little good if it is not also designed to turn visitors into customers.
We design each page of your site with a clear purpose and communicate that purpose to the visitor.
We design for/to sell.
Make your site effective and profitable.
Easy sites.
Make beautiful your content.
The best impression, equal to best sells.
Increasing Sales.