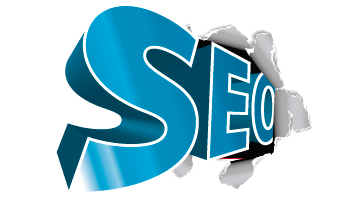 SEO is an abbreviation of Search Engine Optimization
 
Branding, Branding and Branding
 
Programming a website so that the Search Engines can find it
 
Availability for customers to compare your products with others
 
Increase Traffic volume
 
Check our SEO Blog for more Benefits

 Now most of the fortune 100 companies are moving much of their advertising monies to SEO (Search Engine Optimization) for obvious reasons, they want to sell their products or services!
Ask yourself why SEO (Search Engine Optimization) is so important. Maybe you have not purchased something thru the Internet yet but you know of someone who has, and this number is increasing dramatically as months go by.
So if you own a business you should have a website. If you do not; you should read Why a Website?

 Can you imagine not putting a telephone or your address on your business card; no one will be able to find you. This is the same as not showing up in the Search Engines. SEO (Search Engine Optimization) is now the fastest way for customers to find you and what you do.

 You don't have to be a brain surgeon to understand the statistics on how sales have been increasing over the internet. This is a numbers game; the more people see your website the more chances you will have to sell your product or services. So if you don't have SEO (Search Engine Optimization) on your website, you will be limited to just customers that have your business card.

 Search Engine Optimization is what will help your future customers find you and refer other people to your website. Normally people looking for a service or product will Google it. For example if I am looking for SEO services in Coral Gables I type in SEO Coral Gables. Click Here for a Google Search Example. I get 42,800 Results this is a lot of results and a lot of pages I would have to go through to see all the companies that offer me this service / product. So what I normally do is look at the first results. Results that go beyond the 5th or 8th page maximum almost nobody looks at them.

 Are you still asking yourself Why SEO? Well the simplest answer to this question is "TO INCREASE YOUR SALES!!" SEO on a website is like having a store in Miami Florida or anywhere in the world but not putting up a sign or a banner or anything that lets people know what you sale when they walk by. Search Engine Optimization will definitely let people know who you are, what service / product you want to sale, and how you are willing to do it.