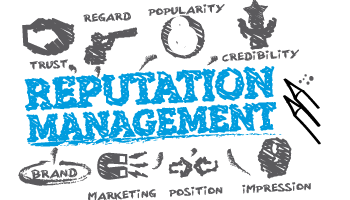 Trust
Regard
Popularity
Credibility
Brand
Marketing
Position
Impression
 Search Engine Reputation Management(SERM)
Approximately 1,463,632,361 people use the internet across the globe
93% of consumers worldwide use search engines to find and access websites
90% of consumers trust reviews and recommendations of other consumers
85% of qualified Internet traffic is driven through search engines, however 75% of search engine users never scroll past the first page of results
58% of searchers will visit a competing website after seeing negative search results
57% of internet users search the web every day and 46% of those searches are for product information or services
 SERM DESCRIPTION
Search Engine Reputation Management is a tool that can be used one of two ways. In a pro active or a re active manner (like a sword or a shield). It can be used to promote the attention you desire and also fight back against any negative material that may damage your image. We use a plethora of tactics and techniques to dilute and push back negative items that may be luring on the search engines while replacing them with positive and relevant results. We use a very diverse approach to ensure the quality of our work as well as our effectiveness. We provide a service that we refer to as an investment in your solid reputation. This is the type of service that typically pays for itself in the bigger picture as well as promotes growth and strong online branding for your internet presence.
 Who writes negative postings?
Upset clients
Disgruntled employees
Competitors
Former Relationships
Enemies
 OUR STRATEGY
We use professional writers to do positive PR campaigns and keyword driven news stories, SEO, social media, blog posting, link building services (backlinks), media coverage, as well as many other unique and proprietary methods. We build an online campaign and execute it in accordance with our plan of attack against the negative postings currently on the search engines. Once we feel there is enough content and successful postings to suppress the negative links, we continue to promote and build our positive links to achieve higher rankings on the search engine results pages.