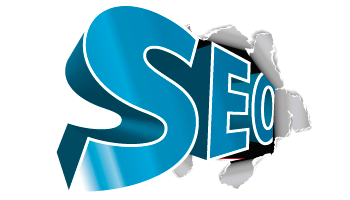 The Right Keywords
 
Title, H1, H2 Tags and Keywords
 
Meta Description
 
Sitemaps
This is a basic SEO (Search Engine Optimization) tutorial / starter guide where you see what SEO basics are really about. These simple starter tips will help you get the ball rolling with your search engine optimization. Not only can these tutorial tips help you start but they can help when you hire an SEO company. This basic yet informative starter guide will serve you as a checklist for basic things the SEO company you hire must do.
 SEO Basics Step 1:
The Right Keywords
Start off by choosing keywords that are not so general in your business. Try using specific words that target specific areas. One of the best SEO (Search Engine Optimization) strategies is to use your keywords in your URL but since most people have all ready registered their domains the best way to do is by add the keywords to your page titles. 
For example: www.mysite.com/wedesignservice.php
When we talk about targeting certain areas, this means to use your geographical location.
For Example:
Not Good: Web Development
Great: Miami Florida Web Development
Regular searches are done using a specific area, location, town, etc…
 SEO Basics Step 2:
Title, H1, H2 Tags and Keywords
The title should include your top 5 or 6 Keywords in a phrase. Try using the keywords but make relevant sentences. 
For Example:
Not Good: Miami, Web, Design, Florida, Web Site
Great: Miami Web Design, Florida Web Sites
Header tags or better known as <h1> and <h2> tags are a quick way to format text and show the Google ranking algorithm something important. These tags are sub titles under your pages main title, try using your keywords within these headers and make it short. Google sees these <h1>, <h2>, <h3>…<h6> tags more important than regular text.
For Example:
<h1>this text is more important, and this stands out more to our clients</h1>
<p>not as important</p>
 SEO Basics Step 3:
Meta Description
<META NAME="description" content="This is your meta description tag">
This meta tag is very important because this tag is viewed in a SERP (search engine results page). This tag is found in the Head area of your code, you should know how to properly write a description and what should go into it. 
The meta description should be no longer the 150-160 characters, try not to make it so long otherwise Google SERPS will cut it off. The description should be written with the purpose to briefly explain your product or service and should include your homepages keywords. For Example: