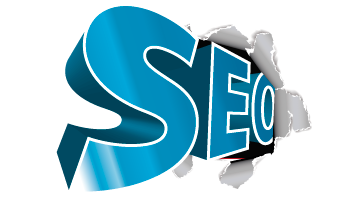 The Perfect SEO Title
 
What not to do in a SEO Title
 
What should my SEO Title Accomplish?
 SEO (Search Engine Optimization) Title Tag Optimization
As mentioned before the title should attract people searching for your business or your service. A title should be 5 to 7 Keywords long. These keywords should be the TOP phrases you think people looking for your business will type into Google.
e.g. If I sell web design in Miami one of the keywords in my title would be Miami Web Design. Even though those are 3 words they are considered as one keyword.  The term "keyword" is really key phrase because people do not type only one word to find your business they type a combination of words creating one keyword.
The meta tile tag is the name of the web page, this title is displayed in the browsers at the top left corner. Some browsers implement their own name after the title that your page has.
For Example:
Meta title tags are crawled by search engines, and looked at by your visitors. They are located in the header part of your web page <title>My Title</title> . These title tags help search engines determine what your web page is about. Tile tags are also used for when someone adds you to his or her favorites or bookmarks. Remember that the keywords you choose should be in the title tag of the web page and in the content of that web page.
The Perfect SEO Title
What not to do in a SEO Title
What should my SEO Title Accomplish?
 The perfect SEO Title
SEO titles should be made to look good and to make sense to visitors but they should also be made with the intention to help you with your search engine optimization. Creating a great title increases traffic and rankings. If you all ready have the keywords for your website than this should be easy if not you need to find your perfect keywords. Using all off your keywords see which ones best fit that web page and put them together. Remember the more important keywords go in the beginning of the title and make sure your title makes sense. Don't make your title so long make it short, simple and specific.
Bad Meta Title Tags:
Shoes
Fruits, Vegetables
Web Design
Great Title Tags:
Wholesale shoes – Men's, Women's, Kids, Miami Florida
Fruits, Vegetables, South Florida best Recipes | Miami
Miami Web Design, Florida Web Designs
 What not to do in a Meta Title Tag
Do not have the same title tag for all of your web pages.
Do not have the title tag the same name as your web site.
Having the keywords only in the title tag and nowhere else is bad.
Limit the use of punctuation; and, or, if, but.
 What should my SEO Title Tag Accomplish?
There are three basic questions you can ask yourself when you have your title finished.
Will this title really help robots, search engines understand what my product or service is?
Am I using these key words, key phrases in the rest of the content?
Do my title tags make sense when people read them?
If the answer to these questions is "YES" than you have a great title.