Miami Web Development - Web Design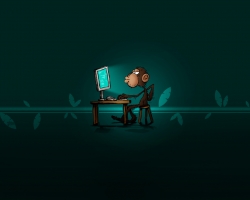 ENGLISH
The better-design your site, the better your chances of making the sale.
Research has long shown that the leading factor in persuading shoppers to buy from an e-commerce Web site is ease of navigation.
Customers are saying "make your site easy-to-use, and you'll earn our sale.
How many customers come into your store daily?
Who has a better chance of selling something, the conventional store or the online store? Our customers have approximately 300+ to 3,000+ customer come to there websites daily
1. Service Rendered
Our professional Miami website designers work with each of our clients personally to assure website development solutions which are right for each business. 
A properly designed Web page will increase your sales, provide valuable services and information for your customers, and save you time and money normally spent on the phone. It's the most cost-effective marketing tool available. I have seen companies make up the cost of the website just by giving their customers the website address instead of a catalog. Catalogs are out; e-catalogs are more efficient and can be updated online. So in the long run e-business is always cheaper then the conventional business.
2. Why you should choose UnlimitedWebDesigns.com to do this service
With over 30+ year's computer experience, we started with 1975 programming in machine language and perforated cards, I guess we have earned our place within the Computer Industry. We are not the cheapest, but we are worth every penny for Miami web development.
3. How can we help you?
Many Miami Search Engine Companies combine pay-per-click or pay-for-inclusion results with their regular web search results. Some SEO's will promise to rank you highly in search engines, but place you in the advertising section of the engine rather than in search results. 

A few SEO's will even change their bid prices in real time to create the illusion that they "control" other search engines and can place themselves in the slot of their choice. This scam does not work, but be sure to ask any SEO you're considering which fees go toward permanent inclusion and which apply toward temporary advertising.
4. How fast will you see results?
Approximately 2 to 3 months to create a custom website, depending on the level of sophistication a website can take up to 6 months.
5. How much will it cost to create a custom website?
Approximately $5,000 for a custom Website.
6. What will be your advantage? How much money can you save and how much money can you gain?
You will save on catalogs and the customer will have updated e-catalogs always.
Your store will be accessible 24 hours 7 days a week.
You will not have your employees on the phone taking time to get an order, mistakes can happen, but with the online order the customer is the one entering the order and if he makes a mistake he is liable. Now you employees can concentrate on other tasks that will bring more revenue to your business.
You can expand your business to be International if you desire without incrementing costs, our stores receive many international sales.
You can now be seen by thousand of clients looking for your product daily.
7. SEO (Search Engine Optimization) How much will it cost?
Search Engine Optimization is the fastest growing sector within the Internet. 
We charge $5,000.00 for 10 keywords. 
We specialize optimizing for Google, which is the most difficult Search Engine to Optimize for, but we seem to get over 70% of our Sales form Google. We submit to your website to Google, AOL, MSN, Yahoo, and many more Search Engines.
Backend Programming/Coding
The better-designed your site, the better your chances of making the sale.
We specialize in DRUPAL and PHP, the best Miami web programming language available today. 
PHP is a server-side, cross-platform, HTML-embedded scripting language for creating dynamic Web pages. It allows web developers to write dynamically generated pages quickly that can be fully integrated into your web server. 
We also use php with mysql for our database programming and design.
Database Design
We specialize in MySql database. 
MySQL is a true multiuser, multithreaded SQL database server. SQL is the most popular database language in the world. MySQL is a client/server implementation that consists of a server daemon and many different client programs and libraries. 

We are also familar with SQL Server, Oracle, and Postgres.
Miami Web development client information form
Please fill out the web development client information form or Download the PDF