Miami SEO (Search Engine Optimization)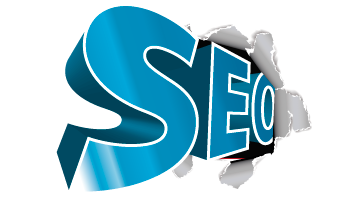 Do you ever wonder how you can:
Help people find your web site in the search engines?
 
Prompt more prospects to contact you?
 
Improve customer lead generation?
 
Help people understand the value of your services?
 
Establish credibility so prospects become clients?
 Miami SEO, South Florida Search Engine Optimization Firm - Our Approach
Our Miami, Florida-based SEO Firm uses the latest tools and techniques that allow clients to rank higher in the Search Engines, increase their Website traffic and therefore, increase their sales and visibility in the web. At Unlimited Web Designs we understand that every client has a different need, that's why we offer a full range of SEO packages; just choose the one that best suits you, or Contact us to help you determine which package might be the one for you.
We count with a group of experts in the Miami SEO field that can help you reach your business goals, starting with ranking higher for relevant keywords and driving more traffic to your website. Our SEO Services are provided by professional copywriters, designers, marketers and others who have deep experience and know what needs to be done to get you top rankings. Please feel free to check out our SEO Pricing and SEO Services.
 How Can SEO help your Business? Our Miami SEO Service
We can offer several SEO packages options for you to choose from! Our most complete package includes the following:
In Depth Keyword Research
Optimization of Title, Meta tags and H1 tags
Other "On Page" optimization
W3C Validations for Home page
HTML source code Optimization
Creation of links directory for maintaining reciprocal links
Robots.txt Creation and Optimization
Google XML sitemap creation and implementation
Editing Content. We're expert in Miami SEO - (We do SEO research too)
Image and Alt Tag Optimization
Monthly Reports
Blog Syndications
Social Media : Facebook, Twitter,  MySpace
Press Releases
RSS Feeds
Video Optimization
Creation of new content by our professional Copywriters
 We also offer and include these Miami SEO related services:
Local Search Engine Optimization
Pay Per Click Management
Online Reputation Management
Link Building
Landing Page Optimization
Video Optimization SEO
Mobile Optimization
Web Design
Web Development
Hosting
Site Auditing
Press Release Creation and Distribution
Content Creation - Copywriting
Integrated Search (SEO and PPC)
Conversion Enhancement
MultiLingual SEO (English, Spanish)
E-commerce SEO
Virtual Spokesperson
Social Media Optimization
 Real traffic stats:  Paid vs Search engines (SEO)
This is an example of PPC campaig vs organic campaign in Integrated Search (SEO and PPC)
 How many customers come into your store daily?
There are many stores who sell products on the internet, only those with not only an attractive but a well positioned website have more possibilities to be visited. This is where we come in, with over 10 years experience and many successful customers we will optimize your website. We are not the cheapest, but we work very hard to get you where you want to be.
 Do you have a product that needs to sell over the Internet?
Then you have come to the right place. We will create an e-commerce website with your customers in mind, easy navigation, easy shopping cart to use and give them a fun experience while they are e-shopping. Unlimited Web Designs is a Miami Search Engine Optimization company that specializes in websites that sell a product.
 Have you ever sold a product over the Internet?
There are Billions of website, that never have sold $1.00. 
I would say 99% of programmers know very little about optimizing a website, so we are one of the few companies that know what they are doing. We have over 100 #1 positions in Google and have pages ranked in the first page with over 1 Million websites competing against us for the first page. We have worked with companies all over South Florida, including Miami, Coral Gables, Dade County and Brickel. You can check some samples of our SEO work.
 How long will it take to create a custom website?
Approximately 2 to 3 months to create a custom website, depending on the level of sophistication a website can take up to 6 months.
 How much will it cost to create a custom website?
Approximately $15,000+ for a big custom Website, but we have website packages starting at $895
 Extreme Miami SEO (Search Engine Optimization) How much will it cost?
Search Engine Optimization is the fastest growing sector within the Internet. 
We charge $5,000.00 for up to 10 keywords. We specialize optimizing for Google, which is the most difficult Search Engine to Optimize for, but we seem to get over 70% of our visitors form Google. We submit to your website to Google, AOL, MSN, Yahoo and many more Search Engines,
We have SEO packages starting at $2499
 What is Search Engine Optimization
SEO is an abbreviation for "Search Engine Optimization" Many SEOs provide useful services for website owners, from writing copy to giving advice on site architecture and helping to find relevant directories to which a site can be submitted. However, there are a few unethical SEOs who have given the industry a black eye through their overly aggressive marketing efforts and their attempts to unfairly manipulate search engine results.
While the Search Engines do not have relationships with any SEOs and does not offer recommendations, we do have a few tips that may help you distinguish between an SEO that will improve your site and one that will only improve your chances of being dropped from search engine results altogether.
 Be wary of SEO firms that send you email out of the blue.
Amazingly, we some times got these spam emails :
"Dear unlimitedwebdesigns.com, I visited your website and noticed that you are not listed in most of the major search engines and directories..."
Reserve the same skepticism for unsolicited email about search engines as you do for drugs or requests to help transfer funds from deposed dictators.
 No one can guarantee a #1 ranking on Google, AOL, MSN, YAHOO or any other search engine.
Beware of SEO's that claim to guarantee rankings, or that claim a "special relationship" with Search Engine Companies, or that claim to have a "priority submit" to Search Engine Companies . There is no priority submit for Search Engine Companies. Google clearly states in their Guidelines: "Beware of SEOs that claim to guarantee rankings, allege a "special relationship" with Google, or advertise a "priority submit" to Google. There is no priority submit for Google. In fact, the only way to submit a site to Google directly is through our Add URL page or by submitting a Sitemap and you can do this yourself at no cost whatsoever."
 Be careful if a company is secretive or won't clearly explain what they intend to do
Ask for explanations if something is unclear. If an SEO creates deceptive or misleading content on your behalf, such as doorway pages or "throwaway" domains, your site could be removed entirely from all Search Engine Companies index. Ultimately, you are responsible for the actions of any companies you hire, so it's best to be sure you know exactly how they intend to "help" you.
 Some SEOs may try to sell you the ability to type keywords directly into the browser address bar
Most such proposals require users to install extra software, and very few users do so. Evaluate such proposals with extreme care and be skeptical about the self-reported.
 Be sure to understand where the money goes
Many Search Engine Companies combine pay-per-click or pay-for-inclusion results with their regular web search results. Some SEO's will promise to rank you highly in search engines, but place you in the advertising section of the engine rather than in search results.
A few Miami SEO's will even change their bid prices in real time to create the illusion that they "control" other search engines and can place themselves in the slot of their choice. This scam does not work, but be sure to ask any SEO you're considering which fees go toward permanent inclusion and which apply toward temporary advertising.
 Talk to many Companies that have used the SEOs
References are a good start, but they don't tell the whole story. You should ask how long a company has been in business and how many full time staffers it employs. If you feel pressured or uneasy, go with your gut feeling and play it safe: hold off until you find a firm that you can trust.
If you feel you were deceived by an SEO in some way, you may want to report it
The Federal Trade Commission (FTC) handles complaints about deceptive or unfair business practices. To file a complaint, visit: www.ftc.gov and click on "File a Complaint Online", call 1-877-FTC-HELP, or write to:
SEO SAMPLES - SEO PACKAGE OPTIONS
Federal Trade Commission
CRC-240
Washington, D.C. 20580
If your complaint is against a company in another country, please file it at www.econsumer.gov.