Miami Beach SEO Services, Coral Glabes, South Miami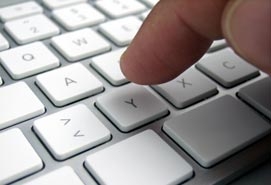 Unlimited Web Designs is a Miami Web site Design, Website Development, Promotion, Management, and Maintenance company located in Miami, Florida. With many years of experience in Web Site Design, marketing, promotion and programming, we are able to provide a variety of web site services to help companies market their products and services on the Internet successfully. 
From developing and launching a new web site to tweaking and promoting an established one, we give you a good value. Contact Us for more information
We appreciate your business
We sincerely appreciate your business and are grateful for you goodwill and frienship. 
Our goals are to continue to earn your confidence to keep you as a happy and satisfied customer and always to serve you to the best of our ability.
We give value to our customers, we know that a happy client brings more clients. We create Great, usable, dynamic, easy to manage websites, We also offer Miami SEO services to increase your page's traffic and rankings.
From small websites to social networks and everything in betweeen.
Our Team offers you a wide range of options from basic websites to large social networks, doesn't matter the size of your company or your idea, we have The perfect Web solution for you. Want to see some smples? check our Web Design Portfolio.
Miami Web Design and SEO Services: Coconut Grove, Dade County, Coral Gables, Brickel, South Miami
It doesn't matter if your Company is located in Brickel, Dade Country, Coral Gables, or anywhere in the World. you need to be found on the Internet! Every day, millions of websites are launched. Today, almost every company has a Website to promote their Business. Unlimited Web Designs will help you promote your business!
If your company is located in the USA, Coconut Grove, Dade County, Coral Gables, Brickel, South Miami please don't hesitate to contact us, we have the perfect solution for your website. Please check out our Web Design Portfolio to see how we work!
If you are looking for Miami SEO and Web Design Services in South Florida, Unlimited Web Designs is the perfect company for you:
Coconut Grove SEO
Dade County SEO
Brickel SEO
Coral Gables SEO
Miami SEO
South Miami SEO
We go beyond simply getting you on the Internet, by helping you develop an Internet Marketing Strategy. It is in our best interest, as well as yours, to provide services that help your Miami business grow. With that in mind, we are always seeking to learn more about how to help you succeed.
UnlimitedWebDesignsd
Miami , Florida , 33133
(954) 558-2277